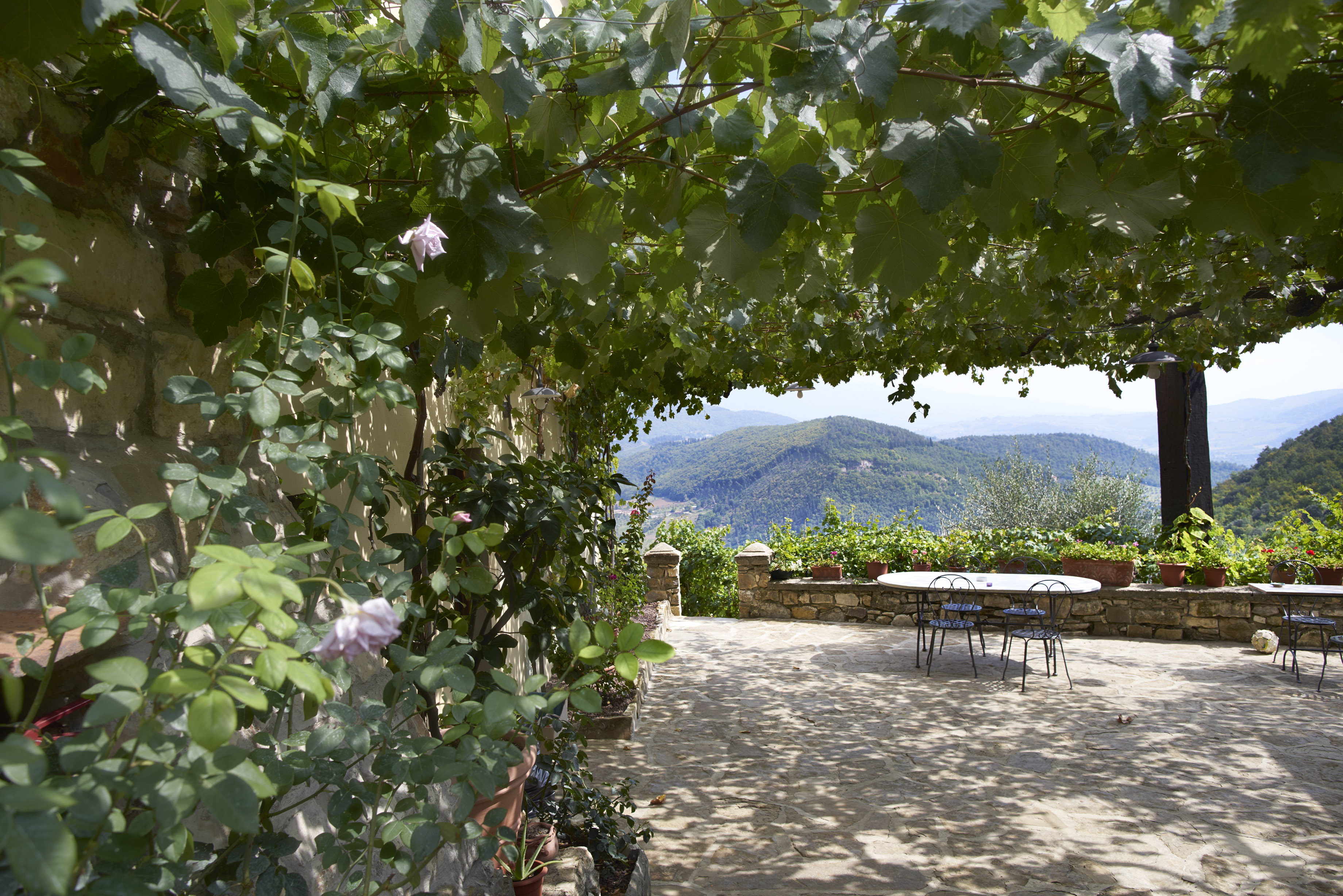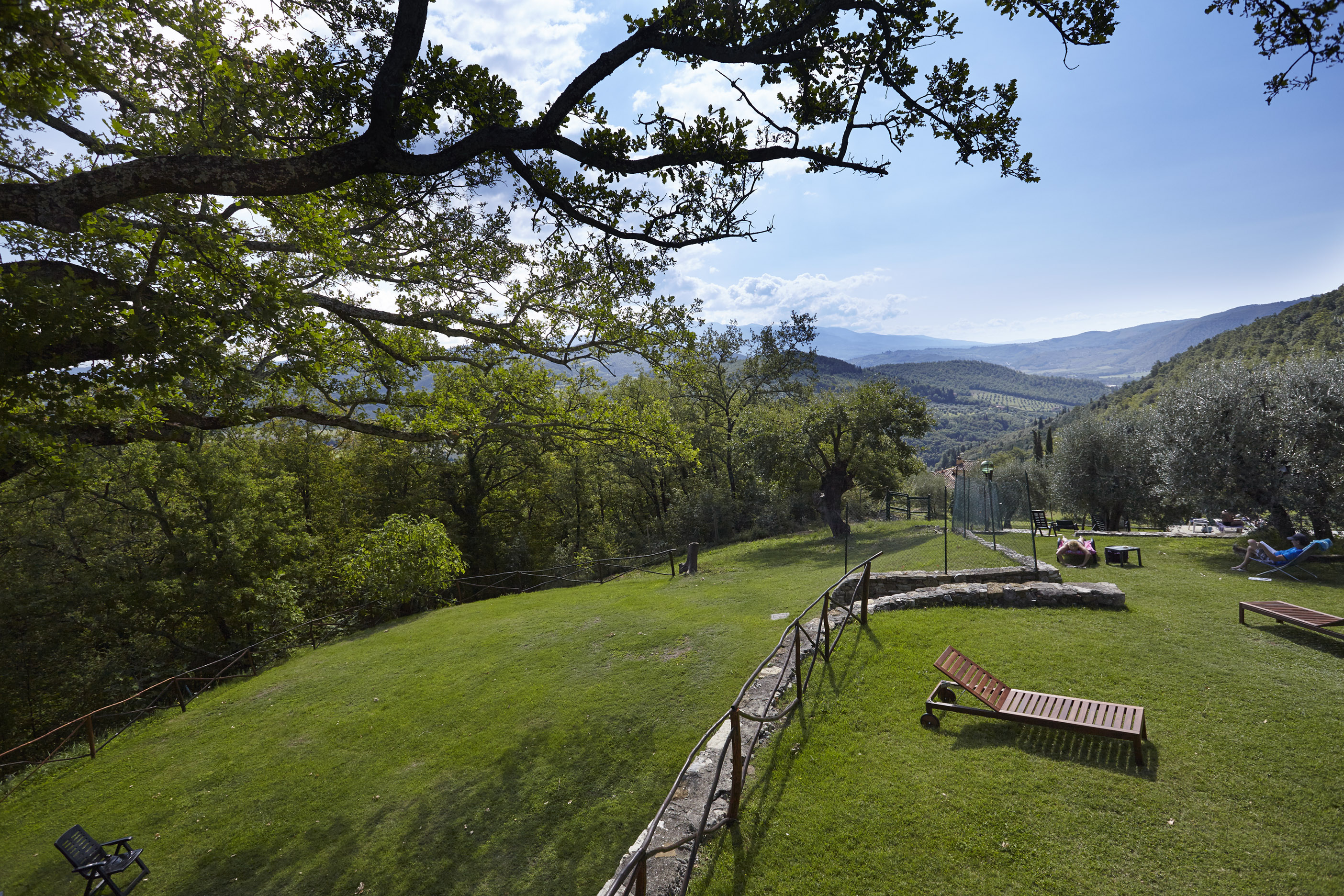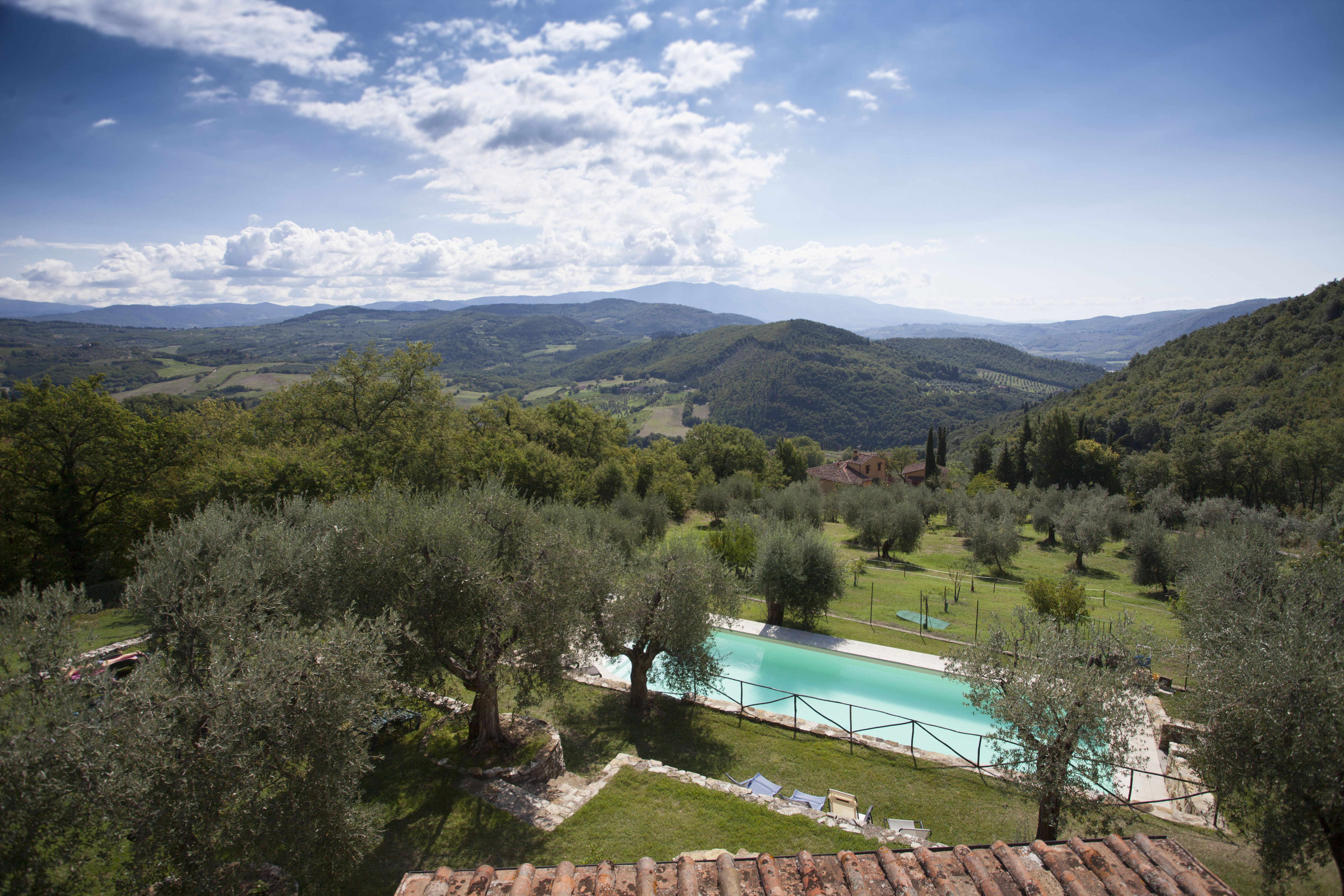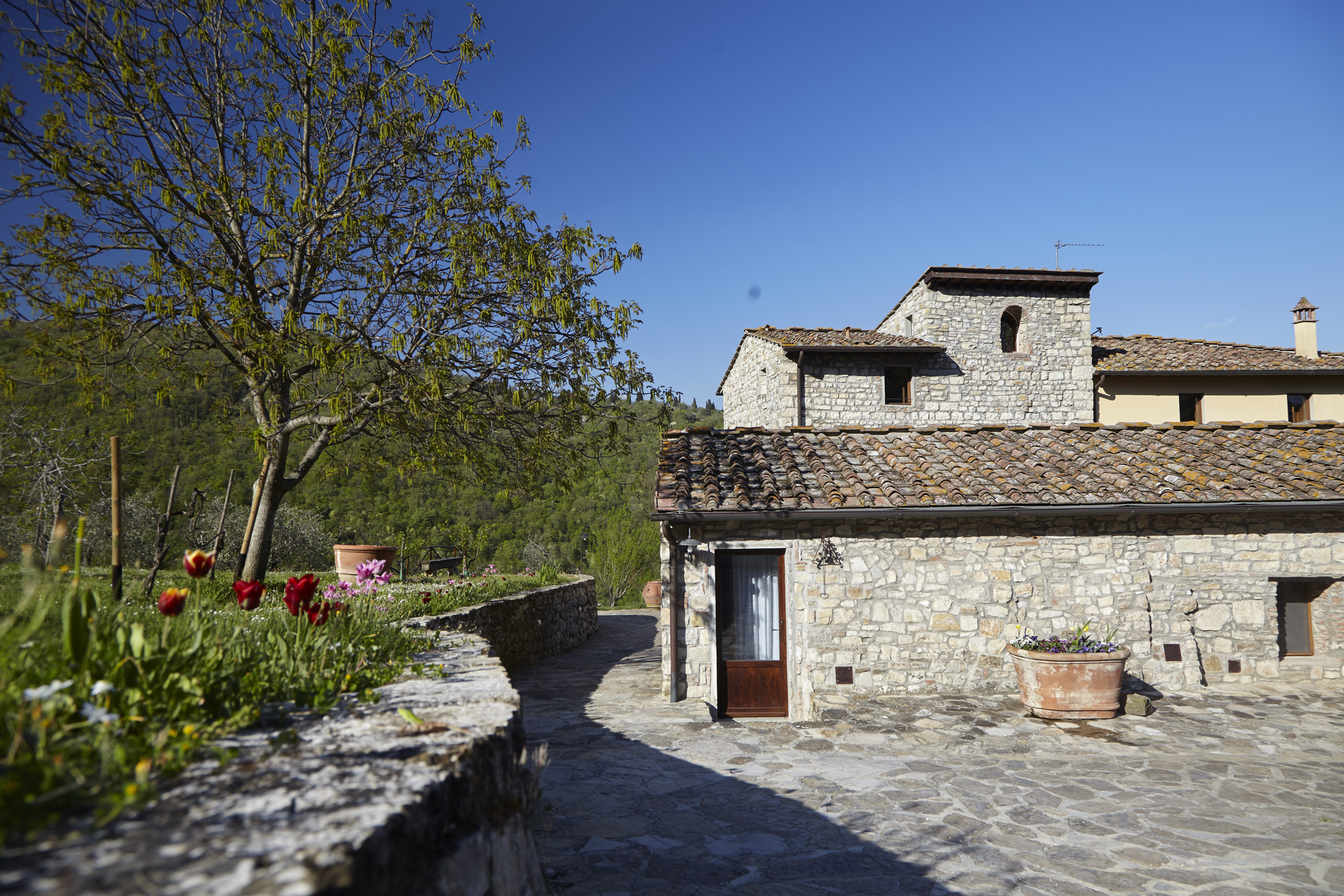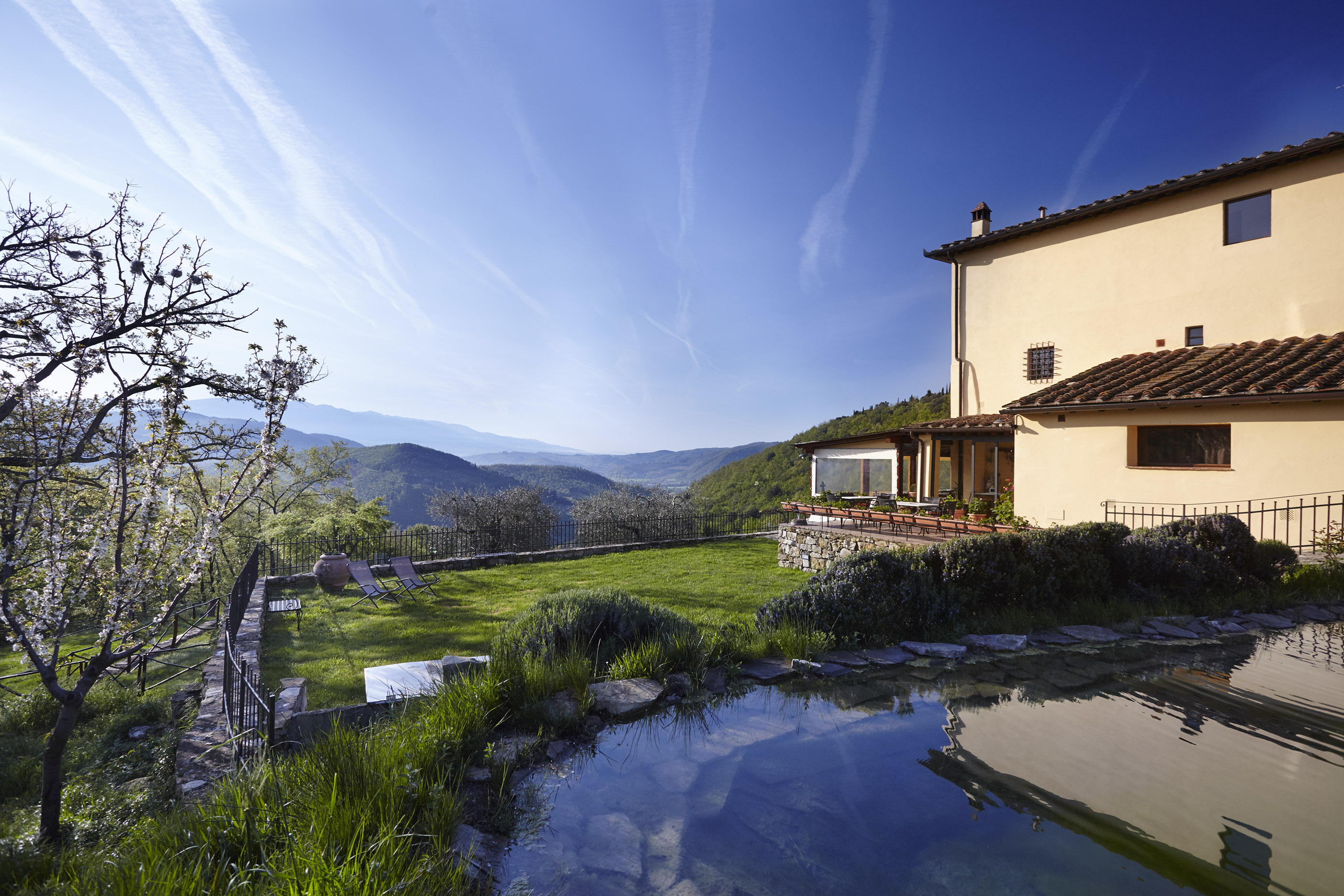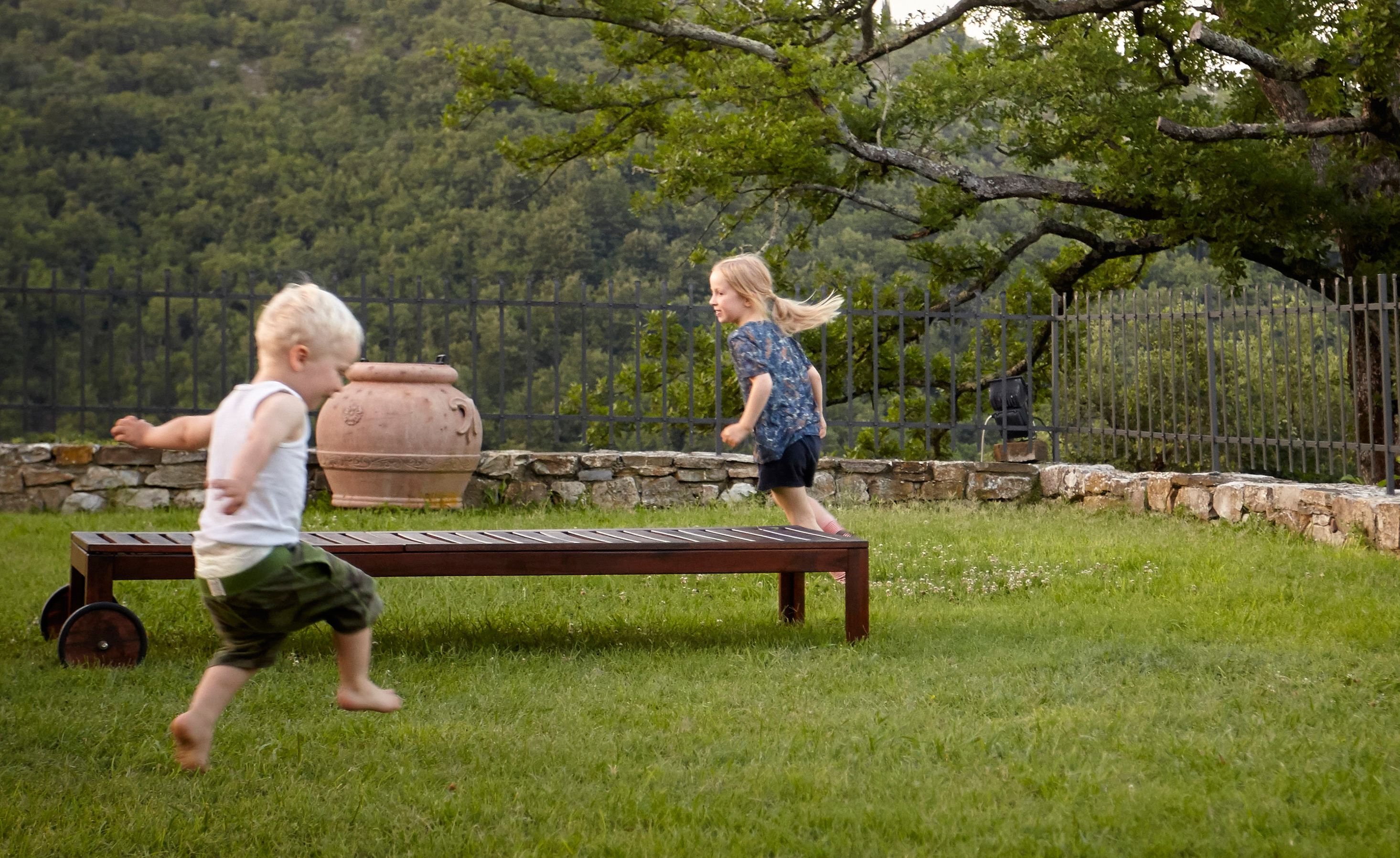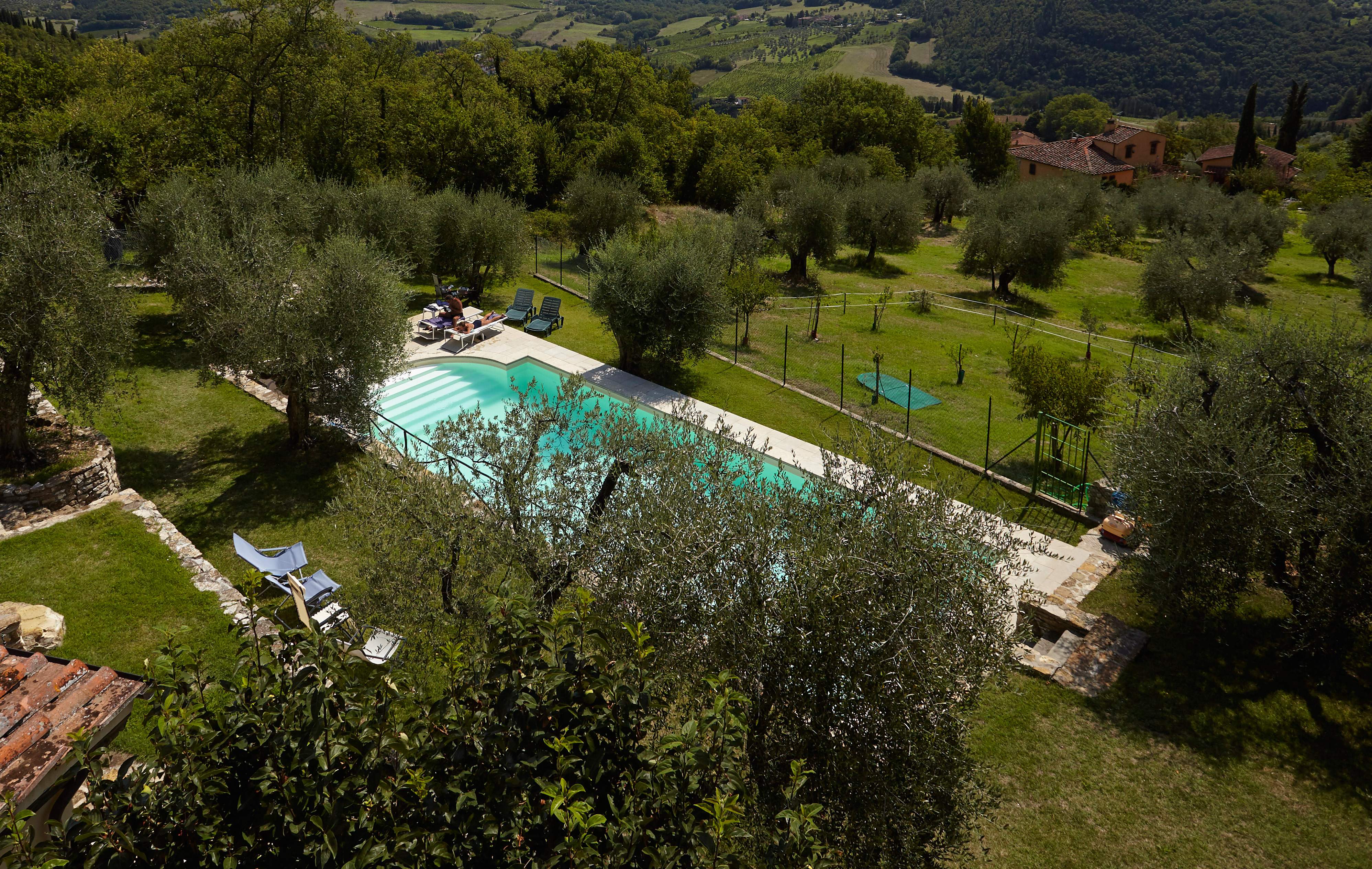 The Farmhouse and the Barn
The original rustic character has been maintained throughout the restructuring process with a special attention to details: some stone walls have been kept along with the chestnut beams and the old tiles.
The ancient terracotta flooring has been recovered to tile most of the building.
The outside areas have been paved with local stones in order to preserve the authentic environment of the country farmyard.
The beautiful pool surrounded by centuries-old olive trees has been realized in respect of the environment.
Beside the barn, under the loggia there is an ancient wood oven which is in perfect working condition where, during the summer season, we prepare delicious typical dishes which delight our guests' palate.
Pizza is the specialty of the farmhouse.
Breakfast is provided for the guests on the ground floor or in the panoramic patio of the farmhouse.